Safety at Kol Ami: Reopening Policies
Latest Update: November 2021
To align the Congregation with the requirements of the City of West Hollywood as of (Oct 11, 2021), and best practices of the CDC, The Reopening Task Force with the approval of the Executive Committee of Congregation Kol Ami has approved the following going forward for all in person activities at the Synagogue:
1. As of Shabbat services, Friday, October 29, 2021, we will require proof of vaccination* for Covid-19 upon entry, either by showing digital proof (either photo of your card or digital card) or your hard copy of your vaccination card, along with your Photo ID (please plan to arrive at services earlier to check in )
*proof of vaccination means that you are fully vaccinated and two weeks out from your second vaccination.
2. Any members or guests over the age of 12 who are not vaccinated will be required to present a negative PCR test within 72 hours.
3. Masks worn properly, covering nose and mouth, are still required on campus at Kol Ami for everyone ages 2 years and up.
4.Children ages 5-11 who are not yet eligible for vaccination may be admitted to programs at Kol Ami but remain in their family groups and should maintain a 3 foot social distance if possible.
5. Registration will no longer be required for Shabbat services. Attestation will no longer be required. Registration may be required for other programs.

Helpful links:
Receive a digital COVID-19 Vaccine record
City of West Hollywood COVID-19 information
Create a Digital Vaccine Card with CLEAR
_________________________________________________________________________
Congregation Kol Ami is taking steps to slowly reopen our congregation. We are doing so in coordination with guidance and recommendations from our Reopening Task Force (Dr. Neil Romanoff, chairperson, Peter Mackler, Dr. Lilia Lukowsky, Neal Zaslavsky, Marca Gay, Rabbi Chaiken and Rabbi Eger), our Executive Committee of the Board of Trustees and Los Angeles County Health Department, The State of California Health Department and the CDC. We also are mindful and guided by our Jewish ethical values of Pikuach Nefesh- preserving life, Rachmanut- compassion, Bina- knowledge, Kavod HaBriyut-human dignity and Savlanut-patience. We are in a phased reopening process, taking into consideration, our capacity to reopen safely and effectively.
Our plan is as follows:
Congregation Kol Ami will hold monthly outdoor Saturday morning worship on the First Saturday of the month beginning May 1, by reservation only.
There will be eighteen seats available on a first come first service basis.
Masks must be worn at all times, properly. Temperatures will be taken and no one with symptoms an elevated temperature will be admitted. You must sign an attestation and waiver of liability. Services will also be streamed online. There will be no parking in the parking lot.
Starting Friday night, April 23, 2021, our clergy return to the sanctuary to lead worship online.
Beginning Friday night June 4, should the number of Covid cases remain steady or decrease, we will transition to our first in-person outdoor Friday night worship. It is our plan to hold Friday night worship outside during the month of June.
There will be 36 seats available on a first-come first-serve basis. Reservations must be made in advance on our website. (
kol-ami.org/calendar
) Walk-ins will not be accommodated.
Masks must be worn at all times, properly. Temperatures will be taken and no one with symptoms an elevated temperature will be admitted. You must sign an attestation and waiver of liability. Services will be streamed online. There will be no parking in the parking lot.
Following this we will make assessments about when and how we can move into the sanctuary.
Changes in the Building
During the past year, our staff under the leadership of our Executive Director, Marca Gay has made certain modification to our building to comply with the need to reduce surface contacts and to maintain social distancing.
These include:
All light switches in meeting rooms and bathrooms are automatic on/off.
All faucets and toilets are now hands free.
Stairways to the second floor and third floor are one way only. Meaning, one set up and one set down to maintain social distancing on the stairwells.
HVAC and filtration systems have been upgraded and our air filters are MERV-13 hospital grade filters.
Elevator occupancy no more than two people.
Bathrooms may only be occupied by one person at a time to maintain social distancing in the smaller spaces.
Entering the Building for Appointments and Services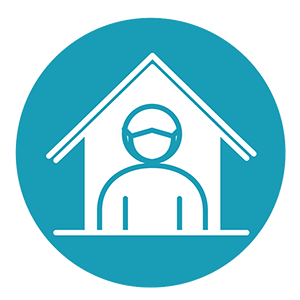 At the current time there is no capacity limit for our congregational events, however, we do request registration for every in-person events in order to have everyone fill and sign the
Attestation form
To be on site at Kol Ami, whether an appointment with clergy or staff or attending a service or life cycle event. You must properly wear a mask at all times, both indoors and outside. Temperatures will be taken and recorded. If someone has an elevated temperature they will not be admitted to our campus. Attestation and assumption of liability forms will be filled out each time anyone including vendors visit the building.
Any worship services or meeting indoor or outside require us to maintain social distant seating.
Staff may work onsite with but with masks worn.
No food will be served. There will not be an Oneg Shabbat or any meals at this time.
No Kippot or tallitot will be available. We strongly suggest you bring your own.
If you want to use a prayerbook. You must wear gloves (which we will provide) to do so. We strongly suggest having your own prayer book with you (Available
here
)
All meetings/appointments should continue to be conducted online when possible.
In person gatherings at Kol Ami will be limited indoors to no more than 15 people. This is the maximum socially distant capacity in our sanctuary at the current time.
Though we will be happy to see each other in person, even if we have been vaccinated, we can still transmit and be carriers of the coronavirus. Therefore, we will respect the wishes of all individuals at Kol Ami, in regard to physical touching, hugging, kissing. Our clergy/staff will only bow or touch elbows as greetings. We want to protect one another.
Vaccinations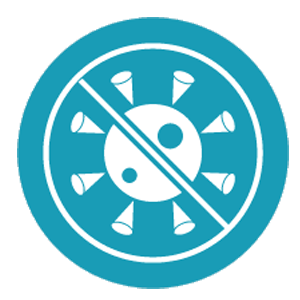 Jewish values determine that Pikuach Nefesh, preserving life is one of our most important mitzvot. We believe that being vaccinated for the Coronavirus, unless there is a medical reason not to is necessary. We therefore encourage all of our members, community members and friends to seek out and receive one of the available vaccines.
You can schedule an appointment here.
Mon, December 6 2021
2 Tevet 5782
Mon, December 6 2021 2 Tevet 5782